Paddling

Canoeing, kayaking & stand-up paddleboarding
Whether you want to cruise around a tree-lined lake with your family, float down a scenic river or travel a secluded waterway miles away from anyone else, you'll discover great canoeing, kayaking, and stand-up paddleboarding in the Rhinelander Area.
Come to the Northwoods of Wisconsin to navigate scenic lakes like Boom Lake in the heart of Rhinelander or Lake George, which offers easy access and great fishing. You can also explore gently flowing rivers and quiet backwaters, from the vast Willow Flowage to the quieter Pelican River.
Explore Rhinelander's Lakes & Rivers
Discover scenic waterways throughout the Northwoods
Loading...
Get on the Water
Find the best spots to canoe & kayak in the Rhinelander Area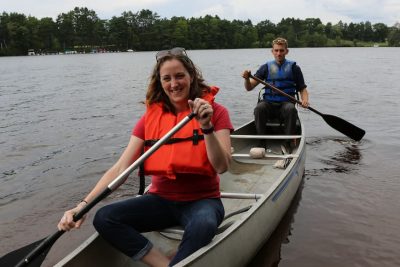 article
Rhinelander's Best Paddling Lakes and Rivers
It's the perfect time to explore Rhinelander's wonderful waterways, so hop in a kayak or canoe, grab your paddle and discover some of the best scenery in the Northwoods this summer. Here are a few suggestions on where to take your next aquatic adventure. First things first: If you're looking for rentals, hit up Mel's... View Article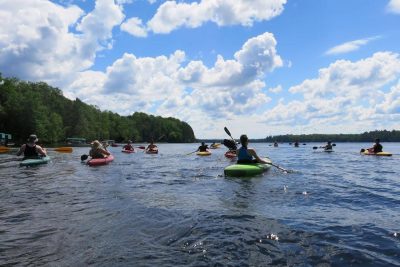 article
Here Are Some of the Rhinealder Area's Top Paddling Spots
The Rhinelander Area is filled with great places to canoe and kayak. Here's a look at a few of our favorites in our neck of the Northwoods. Boom Lake Located in the heart of Rhinelander, Boom Lake is a flowage on the Wisconsin River. It's ideally located for a paddling adventure. Public access is available... View Article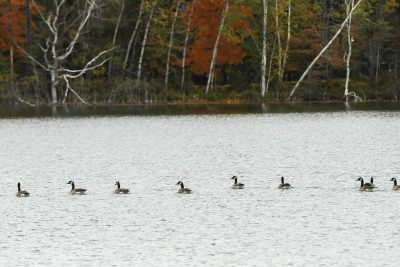 ---
Join our list
Sign up for our e-newsletter for travel tips, trip ideas & more