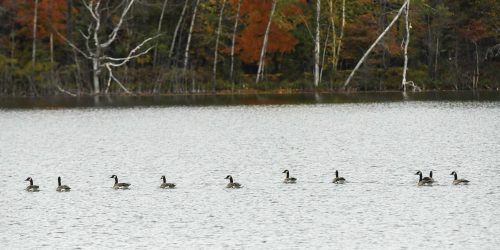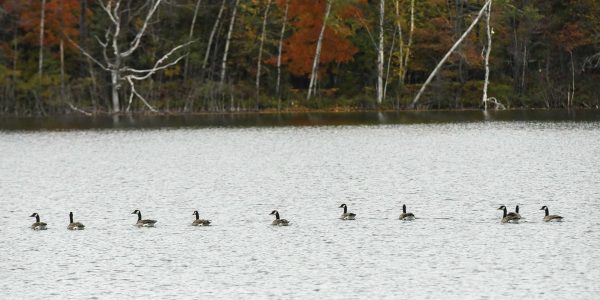 Birds swimming in the water at Almon County Park|
A Birdwatching Gem in the Rhinelander Area
Birdwatchers coming to the Northwoods have a chance to get a little closer to nature in the Rhinelander Area.
Hop in a canoe or kayak and head to the 6,400-acre Willow Flowage, located just minutes west of Rhinelander, to catch glimpses of some of the area's most beautiful wildlife.
Many people compare the Willow Flowage to the Boundary Waters Canoe Area, and for good reason: this remote complex of islands, sloughs and channels is one of the wildest places in Wisconsin.
Common bird species include blue herons, ospreys, mergansers, and kingfishers. Loons are plentiful. The flowage's 117 islands and numerous backwaters are home to rare species of birds and plants. Bring your binoculars and explore this natural gem.
Join our list
Sign up for our e-newsletter for travel tips, trip ideas & more