Fishing & Boating

Lakes & rivers
In the heart of the Northwoods, you'll find a tree-lined paradise for anglers and boaters. Rhinelander itself is home to dozens of lakes, and you can discover hundreds more within a short drive.
Some of northern Wisconsin's most famous fishing lakes can be found in the Rhinelander Area, including Boom Lake, Lake George, Lake Julia and the Willow Flowage. Cast your line for walleye, bass, crappie, bluegill, northern pike or even the elusive musky—"the fish of 10,000 casts."
Many lodging properties are located right on the water and cater to anglers and boaters. So, whether you're jigging for walleye or simply want to enjoy a relaxing pontoon boat ride, set sail for the Rhinelander Area.
Where to Get out on the Water
Discover the Northwoods' best lakes for fishing and boating
Loading...
Fishing & Boating Info
Where to cast your line or launch your boat in the RHinelander Area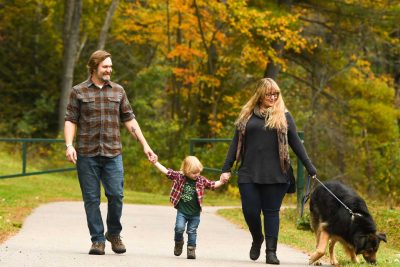 article
Where to Find Late-fall Fun in the Rhinelander Area
There's still plenty of time to take advantage of fall weather in the Rhinelander Area. We're home to outstanding hiking and walking trails, fantastic fishing lakes, and much more—plan your fall getaway today and enjoy the fresh a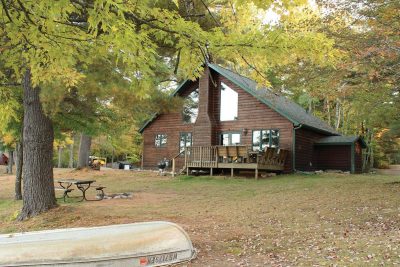 article
Great Places to Stay in Rhinelander with All the Amenities You Want
Whether you want a hotel where you can stay connected with WiFi and cable or a more unplugged experience at a lakeside resort. Whenever you choose to visit, Rhinelander's lodging properties are ready to welcome you—see a sortable list of lodging options here. Cottages, resorts & more First, you've got to decide where you want... View Article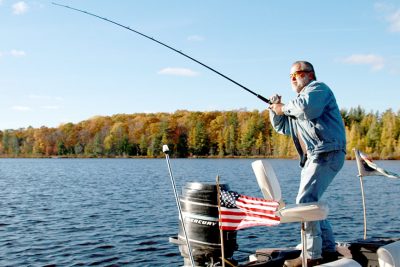 article
Your Guide to Fall Fishing in Rhinelander
Fall is a great time to come fishing in Hodag Country—the crowds are smaller, the fish are biting, and there are lots of great lakes to explore. Here's what you need to know to plan your fall fishing getaway to Rhinelander. What do I need to go fishing in Rhinelander? First, you'll need a fishing... View Article
---
Join our list
Sign up for our e-newsletter for travel tips, trip ideas & more