The 4th of July parade is held in downtown (Brown St.), Rhinelander. Come and enjoy this annual tradition as the community of Rhinelander celebrates the 4th of July. See floats, listen to music, and connect with friends!
The annual parade will be held Tuesday, July 4, at 11 a.m. The theme this year is "SALUTE TO OUR TROOPS" To honor our current returning troops, 50 years since our Vietnam Veterans returned home and to all who have served in our military.
New in 2023 – a new parade route – the parade will start on Brown Street by Police Station going south, then east on Anderson St, then north on Stevens St, and ends at Stevens St and Davenport St.
Stop by Hodag Park at dusk for the fireworks show!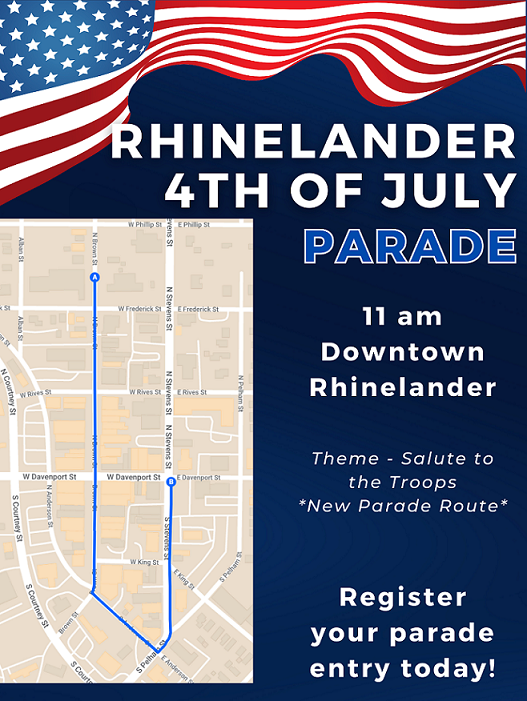 b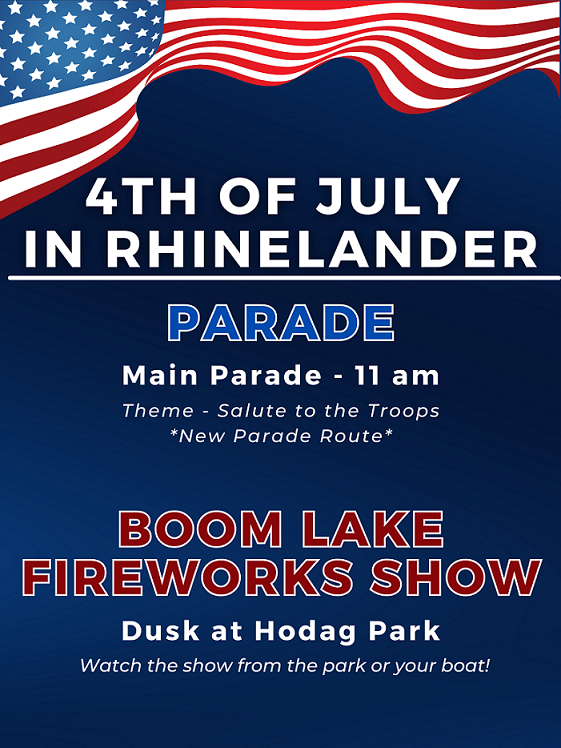 Join our list
Sign up for our e-newsletter for travel tips, trip ideas & more