Thank you for entering!
Thanks for entering the Eat Like a Hungry Hodag Sweepstakes! I'll pick the lucky winner in July, so keep your eyes peeled to see if you've won.
For now, you can spend time dreaming about a Rhinelander vacation with *me* by signing up for the brand new Hodag Fan Club! Find fun online and downloadable games, see fans' Hodag photos and join the club to receive exclusive stuff.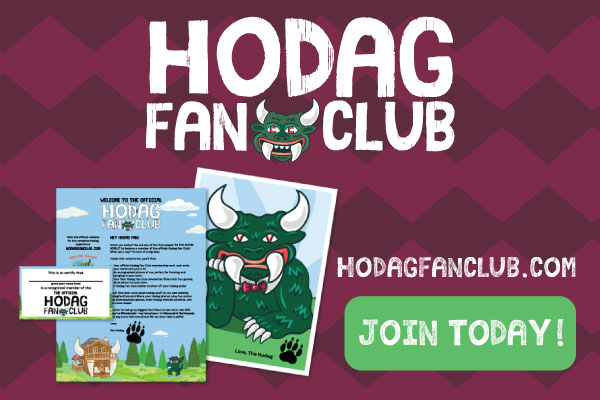 Once you're all signed up, spend the rest of your day dreaming about all the good eats we'll get to share once you visit Hodag Country. There's plenty of grub to go around! (No, not *grubs*, but those are delicious, too.)
And for your nightcap, download the free Hungry Hodag mobile app for Apple and Android devices! Gobble your way through Rhinelander in this fun game!
Since I know you can never get enough of your favorite Hodag, follow me on Instagram and Twitter: @therealhodag.
Interested in more great Wisconsin giveaways and getaways? Check out Wisconsin Travel Best Bets at witravelbestbets.com and like us on Facebook!